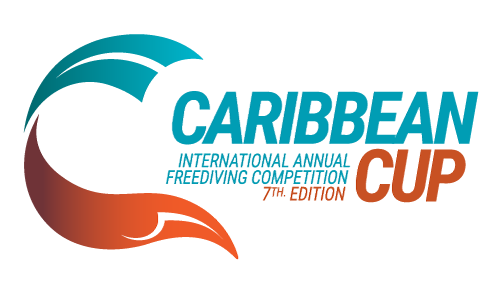 WELCOME TO
CARIBBEAN CUP 2019
FREEDIVING COMPETITION
AUGUST 1st to 5th
Caribbean Cup 2019 is a competition open to the entire international community of freedivers.
Each day of competition the athletes are free to choose the discipline in which they want to compete (CNF, FIM, CWT, CWB) as well as if they do it under CMAS or AIDA rules.
Caribbean Cup 2019 is a CMAS & AIDA World Record Status Competition.
EVENT LOCATION
---
WEST BAY BEACH
West Bay is the beach where the event will take place. The diving platform will be located 3 minutes by boat from our headquarter, the "SAN SIMON BEACH CLUB".
SAN SIMON BEACH CLUB
at MAYAN PRINCESS RESORT
This Beach Club has opened their doors to the freediving community and allowed us to use the club as the event headquarter.
At this venue, we will host the following amenities:
Registration area and Office Space / WI-FI.
Room for staff/helpers.
Judges Room.
Room for award ceremony.
Room for Event Committee.
Safe storage / lockers.
Showers and changing rooms.
Full bar and restaurant.
Lounge chairs and hammocks.
DIVE SITE
---
The site proposed for the competition is 0.70 m from shore ( N 16° 16 ́ 577 ́ - W -86° 36 ́ 365 ́ ), located in front of West Bay Beach and within 3 minutes by boat from our headquarter at San Simon Beach Club.
Two moorings are permanently installed on a large submerged sand patch, at a depth of 189 meters (620 feet). These moorings will then anchor the competition platforms and boats for athletes, staff, spectators and media.
SAFETY AND MEDICAL PROTOCOLS
WE WILL HAVE
DOWNLOAD THE MEDICAL PROTOCOL
---
6 Experienced, trained safety divers per competition line.
1 Doctor/medic on the platform per line.
Traditional counter balance system capable of 2+m/s assisted ascent .
1 Safety scuba diver on site for counterbalance system backup.
1 High resolution sonar per competition line.
Emergency evacuation boat.
1 Fully equipped ambulance on standby at our headquarter San Simon Beach Club.
2 Paramedics provided by Volunteer Firefighters of Roatan.
Medical clinic 200 meters from our headquarter San Simon Beach Club .
Advanced medical center and decompression chamber at 15 minute drive.
EXPECTED WEATHER CONDITIONS
---
AUGUST 2019
Humid with a tropical climate.
AIR TEMPERATURE
25 - 30 C (77 - 86 F)
WATER TEMPERATURE
27 - 29 C (80 - 84 F)
Water temperature decreases about 2 degrees at 100 mtrs
CURRENTS
Null to moderate.
VISIBILITY
24 - 40 meters (80 - 120 feet)